Sep 13, 2023 09:49 AM Central
Sonia Cacique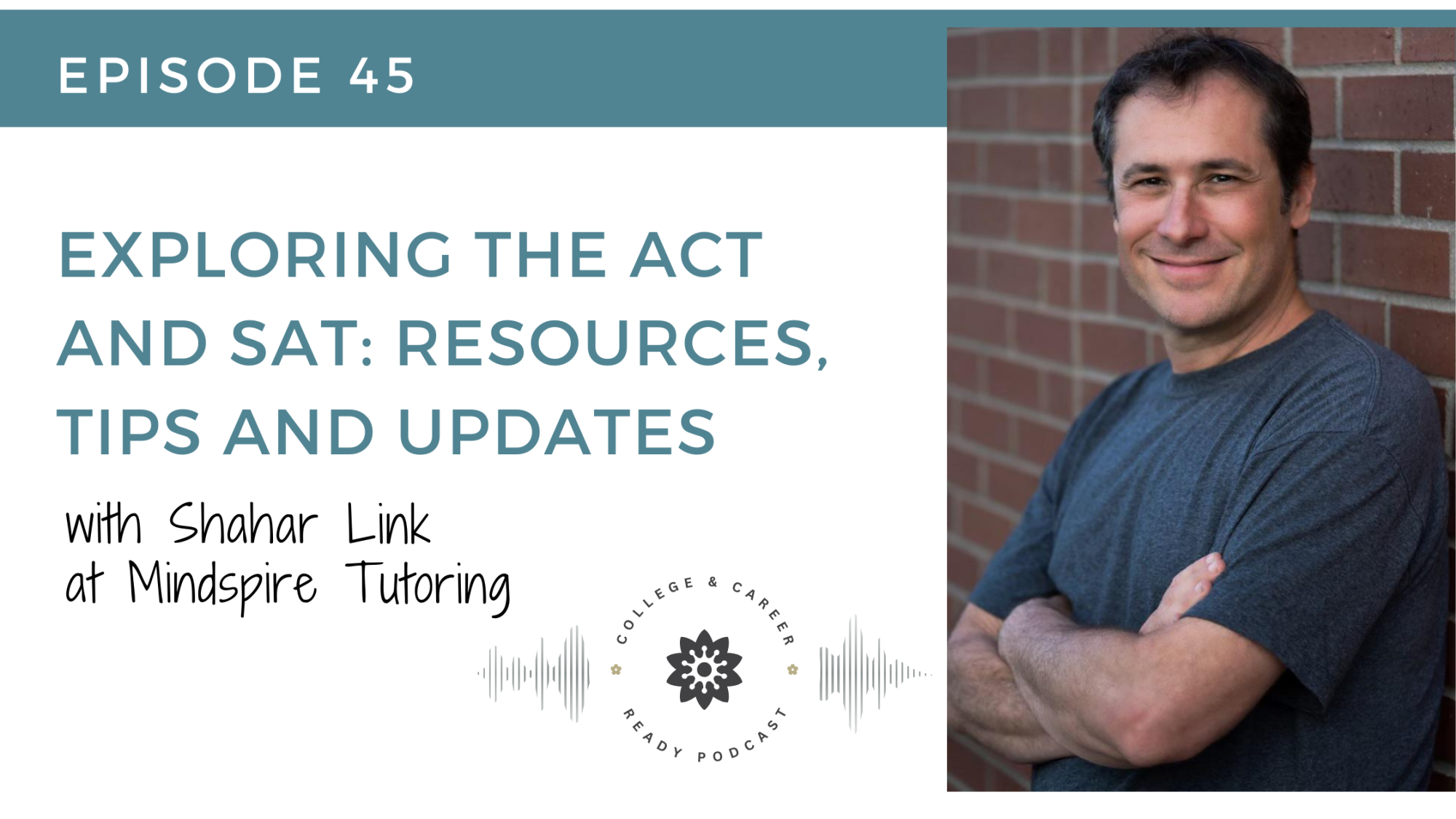 Looking to unravel thE sat vs act puzzle?
Navigating the world of standardized tests can be overwhelming for both students and parents. With two major exams - the SAT and ACT - and the new digital SAT in the mix, making the right choice can seem daunting. In our recent podcast episode, Shahar Link, owner of Mindspire Tutoring and Test Prep, provides insights into these tests and shares how test preparation plays a pivotal role in college success.
Listen to the episode now:
First, Shahar highlights the key differences and similarities between the SAT and ACT. Despite minor differences in subject matter and length, he emphasizes that neither test is inherently easier than the other. Rather, it's about identifying which test plays to a student's strengths and weaknesses. For instance, a strong math student might find the SAT more suitable, as it is 50% math. On the other hand, the ACT tends to be more straightforward and can be easier to master with practice.
Importantly, Shahar suggests taking practice tests for both the SAT and ACT to determine which one suits a student best. He further points out that the new digital SAT, which is shorter and less draining, has been well-received by students. Its reading section, which requires students to answer questions paragraph by paragraph, has made it a more comfortable testing experience for many.
Shahar also dives into test preparation. Test prep, he argues, is not merely about cramming for the exam but also about honing skills and resources that can help students succeed in college. He underscores the benefits of focusing on the lowest scoring sections and creating a study plan based on baseline scores. This strategic approach can significantly boost scores, influencing the college journey positively, and potentially open doors to scholarships.
Accommodations for students with learning differences, such as ADHD or dyslexia, are another critical aspect of test preparation. Shahar explains that these students are entitled to certain accommodations, such as extra time, which can make a significant difference in their test performance.
He also discusses test anxiety, a common issue among students. To mitigate this, he recommends taking proctored practice tests that simulate the real testing environment. This exposure therapy helps students get accustomed to the testing process and reduces anxiety.
For parents looking to support their children in this journey, Shahar suggests having open conversations about their testing experiences. Monitoring a child's feelings and performance after each test can provide valuable insights into potential issues such as test anxiety or learning difficulties.
In conclusion, Shahar Link emphasizes the predictability of standardized tests and the effectiveness of practice tests in improving scores. His advice serves as a helpful guide for students and parents navigating the world of standardized tests and college prep.
Our College & Career Ready listeners will get a
10% DISCOUNT
on all packages if they mention our show, so head over to
www.Mindspire.com
and get access to this special discount!
Join the College & Career Ready Newsletter!
For most recent news, resources and services just for our community!
WHAT DID YOU LOVE MOST? I would
LOVE
to hear from you. Send me a message to
info@collegecareerready.org
and tell me
what you loved most about this episode
.

Have any suggestions as to what you would like to hear about?

Message me
at info@collegecareerready.org
SHARE IT: If you found this episode helpful,
SHARE
it with your friends on social media and
TAG ME
so I can personally
THANK YOU
! It is super simple, take a
screenshot
of our podcast or favorite episode and SHARE it on your favorite social media platform. Tell others what you loved the most and
tag me
for a special thank you!

Keep dreaming, stay present, and stay well, my friend. Remember, together we can achieve anything.

Talk to you soon!