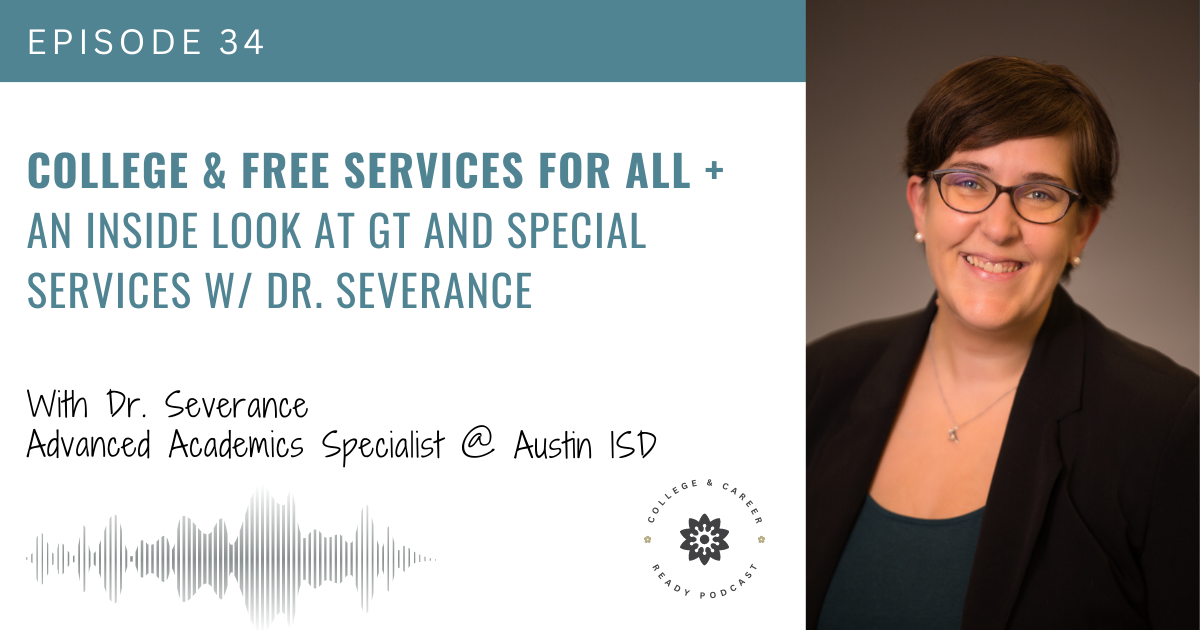 Dr. Severance (PhD) join us today, bringing a wealth of knowledge and expertise to our discussion. Her insights into advanced academics and her passion for empowering students will...
Read more...
Jun 20, 2023 04:59 PM Central
Sonia Cacique
Whether you're a student exploring your options or a parent wanting to guide your child's journey, this episode is for you. We talk about the importance of self-discovery, open conversations...
Read more...